History Section Coming Soon -

Email if you have questions related to a certain Glascock Product - THANKS!
glascockstove@hotmail.com





Photo above is the 2nd oldest photo we currently have, Giles Thomas Glascock founder / owner is 2nd from the right, name on the sign reads Glascock Plow & Stove Foundry. This was first located on Mebane Road, which was later named Lewis Street.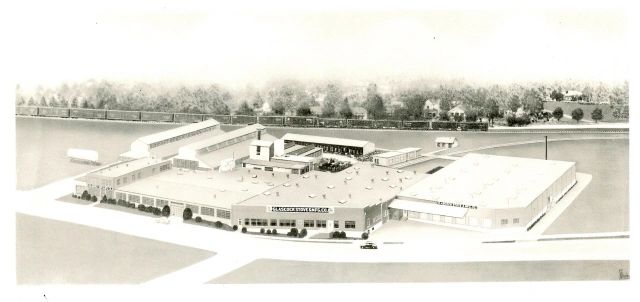 The above photo is of the Glascock Stove & Mfg. Co on West Lee Street in Greensboro.  All the large main buildings are still standing, the small shed buildings etc. are long gone.  The first section on the left was built in the mid 1920s, when they moved most production from Lewis Street.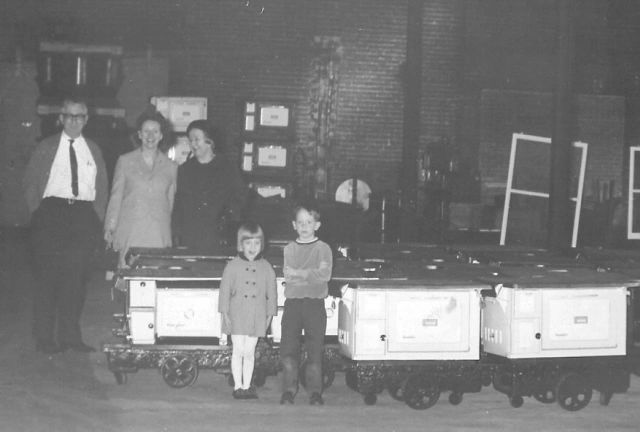 This photo was taken in the mid 1960s. 
The little boy in the middle with his arms crossed, is probably thinking.............."I hope I don't start collecting these heavy items one day!".  Yep, that's me with my Sister, Grandmother, Mother and Great Uncle. 
Look closely at the stoves in the photo, (Left to right front to back)
Semi White Victor Junior Ranges, Full White Cavailer Ranges, on the back wall Carolina Oak Coal Heaters stacked on pallets, Full White Victor Gem Ranges & Plain Victor Gem Ranges.




Photo taken in mid 1960s.
Stacked up ready to go out to dealers.  (left to right in photo) #91 Carolina Tank Coal Heaters,
#115 Carolina Oak Coal Heaters and #17 Carolina Globe Coal Heaters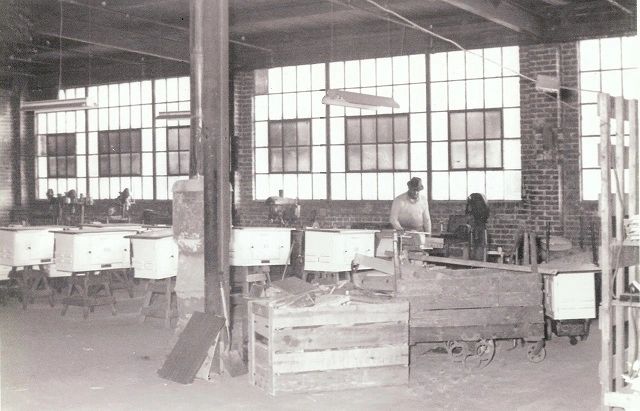 Photo taken in the mid 1960s.
Final Assembly area, in the older section of the plant. Full White Piedmont Ranges, the last big Range Glascock built, about ready for shipping.  Notice the 24 or 24-N Giant Heater with it's back to photo near column, for heating this area of the plant. Photo below is this same area, on my last visit to the foundry in the late 1980s.


If these walls could only talk.......  Photo above from assembly area in older section of Foundry,
 photo taken on my last visit, just before this section was sold in the late 1980s.